Latest News
April 12, 2016
DESIGN WEEK 2016
April, 12-17 2016
Crjos Design Milano awaits you with his new project "9mq
2
Design Take-away" at Superstudio Più.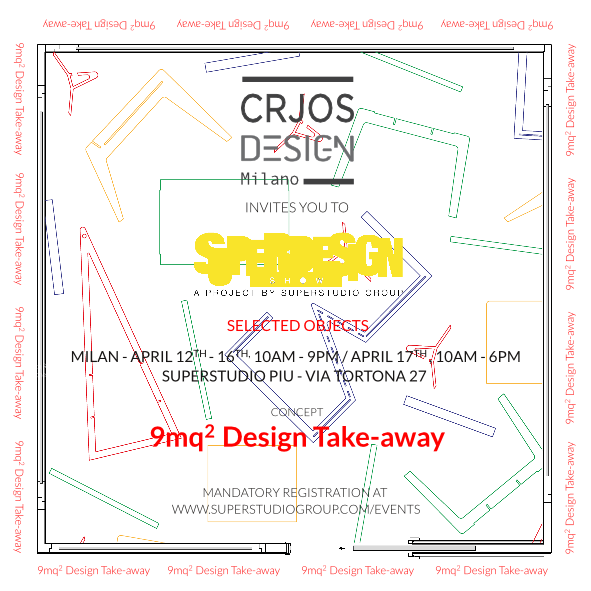 Oct. 15, 2015
Amazon.com Handmade
Crjos Design Milan is on Amazon.com Handmade! A new store featuring tens of thousands of handcrafted products made from artisans around the world.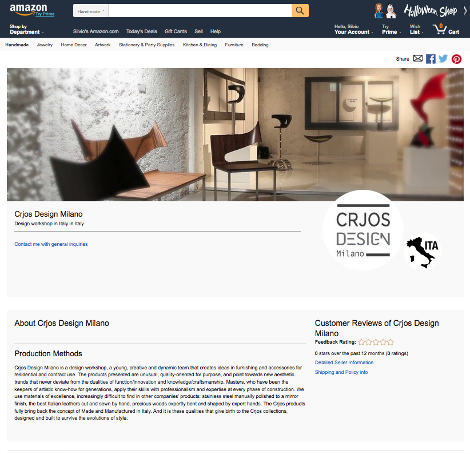 April 14, 2015
DESIGN WEEK 2015
April, 14-19 2015
We will be present with our products at the exhibition "Alice in Wonderland" by Livingooh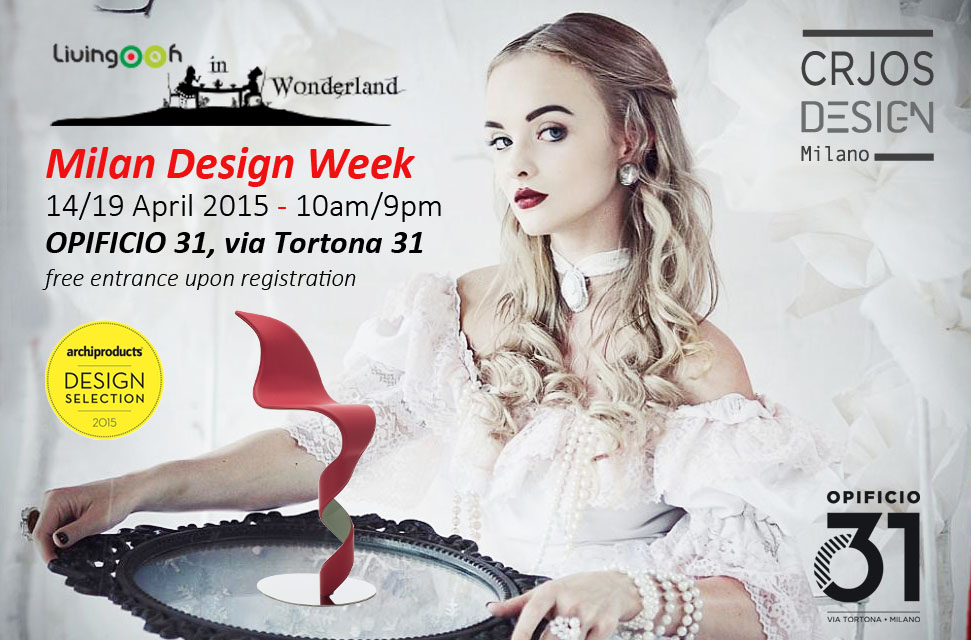 Jan. 23, 2015
MAISON&OBJET Paris 2015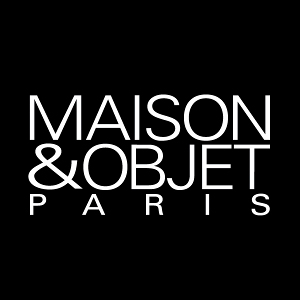 The Crjos Design Milano collection will be presented at Maison&Object 2015
Hall 8
now! design à vivre
Stand C67/D68 L'Italie à Maison&Objet
Paris january 23/27 2015
La collection de Crjos Design Milano sera présentée au Maison&Objet 2015
Hall 8
now! design à vivre
Stand C67/D68 L'Italie à Maison&Objet
Paris 23/27 janvier 2015
Nov. 5, 2014
Crjos Design Milan hosted the International School of Paris Mod'Art
The day November 5, 2014 Crjos Design Milan hosted for a guided tour the school Mod'Art International Fashion in Paris. "It 'was very interesting. Chairs and armchairs design are great and the students really enjoyed and discovered a world of which they never imagined precision work. The true craftsmanship of luxury" said from the school Mod'Art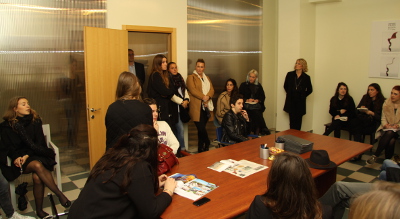 Sept. 18, 2014
Project Re-Charge
Great success have had the corner to Re-Charge at the Bologna airport, made by NOS L.T.D. with our PANTS.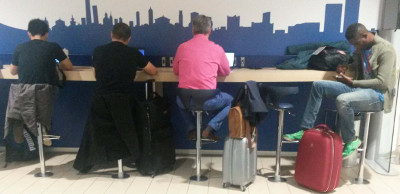 April 8, 2014
Fuorisalone of Salone di Milano 2014
Superstudio Più – Selected Objects
April, 8-13 2014
Temporary Museum for New Design 2014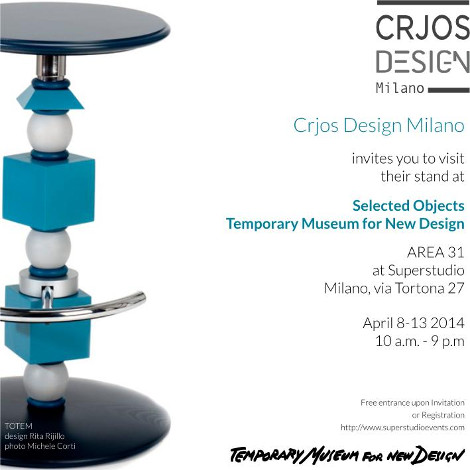 Feb. 26, 2014
Project Runway Italia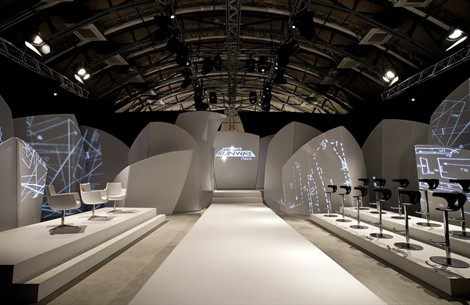 Dopo X Factor 2014, Crjos Design Milano, novità italiana all'avanguardia nel Design Made in Italy, è protagonista della fornitura degli sgabelli della scenografia per l'attesissima prima serie di Project Runway Italia on air in prime time su FoxLife (canale 113 della piattaforma Sky) dal 26 febbraio.
11 stagioni negli Stati Uniti, un format prodotto in 20 Paesi nel mondo: Project Runway arriva finalmente in Italia, a Milano, centro nevralgico e capitale mondiale della moda. Dieci episodi in prime time e una striscia quotidiana in onda su Fox Life per trovare la nuova stella del fashion system.
A valutare le prove dei candidati una giuria illustre: Eva Herzigova, nel ruolo di conduttrice e giudice, Alberta Ferretti e Tomaso Trussardi; ad accompagnare e consigliare i candidati, Ildo Damiano, docente di moda e fashion editor, nel ruolo di mentore e tutor.
Per completare la scenografia dove si terranno le sfilate in prima serata dei concorrenti sono stati scelti gli esclusivi sgabelli PANTS, firmate dall'arch. Rita Rijillo, art director di Crjos Design Milano.
Oct. 29, 2013
Dubai
Superstudio Più
Temporary Museum for New Design exhibition area.
May 27, 2013
Meet Crjos Design Milano
May 18, 2013
Internationalization
May 18-23 2013
We will be in Seoul for a sales meeting with businessmen of the place.
April 22, 2013
Video of Fuorisalone 2013
April 18, 2013
Lingotto Fiere Torino
April 9, 2013
Fuorisalone of Salone di Milano 2013
April 9, 2013
Fuorisalone of Salone di Milano 2013
April 8, 2013
Superstudio Più, Fuorisalone 2013
Press Preview, 3-8 pm, press only
March 26, 2013
Superstudio Più, Fuorisalone 2013
April 17, 2012
Fuorisalone of Salone di Milano 2012
Indipendent event, via Savona